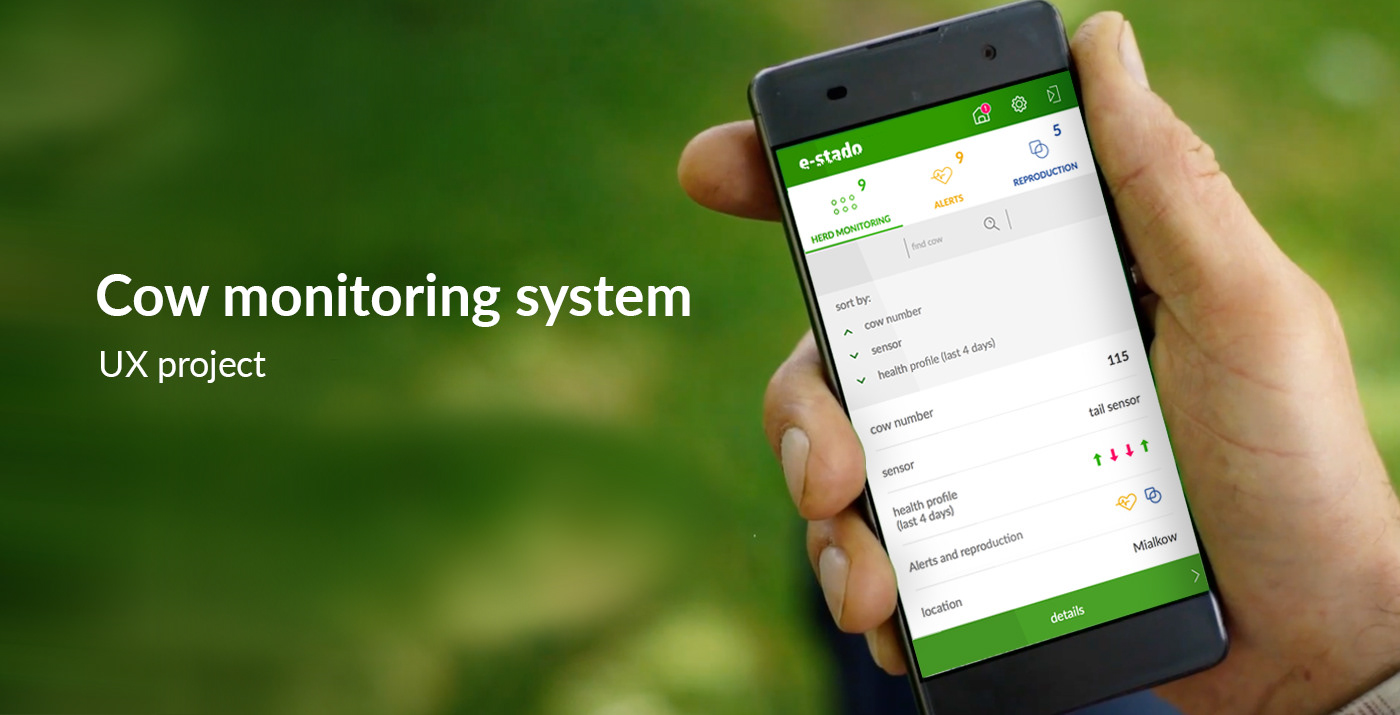 How to build a complete communication with the customer: informational website, web application.
We started with creative workshops during which we defined the user and goals. Then, I designed the architecture of information and mockup. The project also required the design of physical devices (sensors for cows). For the project was created in cooperation with Marad Design Studio. The UI concept was developed by Karola Navus-Wysocka

Designed for MICROLABS SP. Z O.O.